Petitions will be signed from March 1, 2022, through to March 23, 2022
NYS Primary Voting Day: JUNE 28, 2022
From the "Finger Lakes Times":
Who will get your vote in the race for reconfigured 24th Congressional District?
___ Claudia Tenney
___ Steven Holden
___ Another candidate
___ No one
Result of the survey in the FLTimes:
Claudia Tenney 83.1%
Steven Holden 15.4%
Another Candidate 1.0%
No one 0%
PLEASE Vote for Claudia Tenney on November 8th…and
Lee Zeldon for Governor
Joe Pinon for U.S. Senate
Claudia Tenney for Congressional 24th District
La'Ron Singeltary for Congressional 25th District
Rob Ortt for NYS 62nd District
Steve Hawley for NYS Assembly 139th District
There are no upcoming events.
By THE ASSOCIATED PRESS ASSOCIATED PRESS JAN 21, 2022 AT 7:13 PM ALBANY, N.Y. (AP) — New Yorkers can again choose to vote by absentee rather than face the risk of catching COVID-19 at polling sites through the rest of 2022 under a bill that Gov. Kathy Hochul signed...
read more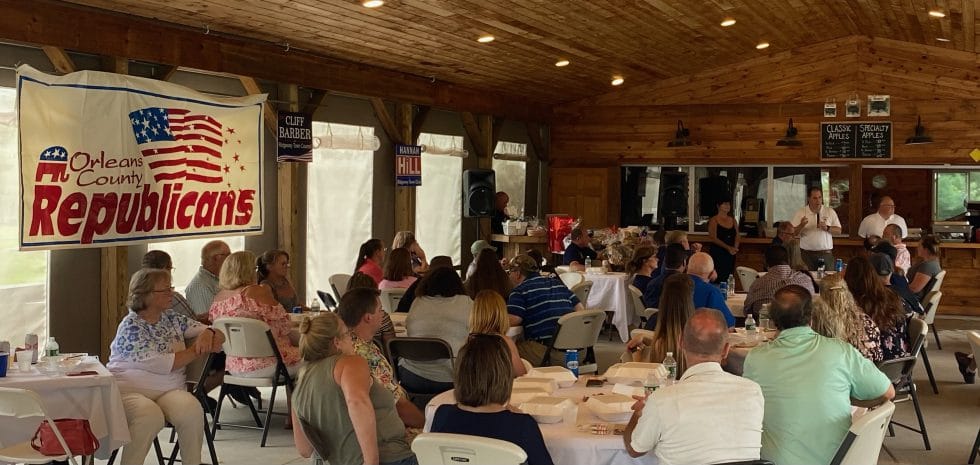 Submitted by Chairman Lynne Johnson The Orleans County Republican picnic was held on August 21, 2021, at noon at Leonard Oakes Estate Winery under their pavilion and hosted by the Town of Yates Republican Committee. The picnic was catered by The White Birch Golf...
read more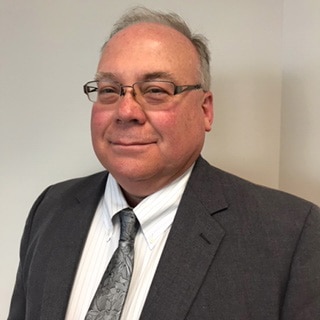 County Chairman Merle L. "Skip Draper
THE SENATE REPUBLICANS - TAKE BACK NEW YORK 2022 AGENDA
Picture above is Joe Pinion who had just been endorsed at the NYS GOP Conference for the GOP U.S. Senator candidate against Chuck Schumer. Pictured above left to right: John Fitzak, Mike Mele, Joe Pinion, his mother Verona Pinion, Skip Draper, Chairman of the Orleans County Republican Committee, and Pat Eick.
OCRC Executive Committee
Vice-Chairman Gayle Ashbery
Vice-Chairman Michael Mele
Towns' Chairmen
Dawn Allen – Town of Albion
Bert Mathes – Town of Barre
John Fitzak – Town of Carlton
Chris Caulfield​ – Town of Clarendon
Sharon Harding – Town of Gaines
John Becker – Town of Kendall
Joe Sidonio – Town of Murray
Laura Olinger – Town of Ridgeway
Pat Eick – Town of Shelby
Russell Martino – Town of Yates
State Committee Members
Susan Heard
John Fitzak
Patricia Eick
Treasurer
Kim DeFrank
Secretary
Mary Woodruff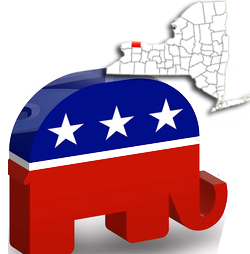 With this platform, we the Republican Party reaffirm the principles that unite us in a common purpose.
We dedicate this platform with admiration and gratitude
To all who stand strong in the face of danger
So that the American people may be protected against it —
The men and women of our military,
of our law enforcement, and the first responders
of every community in our land —
And to their families
Restoring the American Dream
A Rebirth of Constitutional Government
America's Natural Resources: Agriculture, Energy, and the Environment
Government Reform
Great American Families, Education, Healthcare, and Criminal Justice
America Resurgent
I am a Republican
I believe the strength of our nation lies with the individual and that each person's dignity, freedom, ability and responsibility must be honored.
I believe in equal rights, equal justice and equal opportunity for all, regardless of race, creed, sex, age or disability.
I believe free enterprise and encouraging individual initiative have brought this nation opportunity, economic growth and prosperity.
I believe government must practice fiscal responsibility and allow individuals to keep more of the money they earn.
I believe the proper role of government is to provide for the people only those critical functions that cannot be performed by individuals or private organizations and that the best government is that which governs least.
I believe the most effective, responsible and responsive government is government closest to the people.
I believe Americans must retain the principles that have made us strong while developing new and innovative ideas to meet the challenges of changing times.
I believe Americans value and should preserve out national strength and pride while working to extend peace, freedom and human rights throughout the world.
Finally, I believe the Republican Party is the best vehicle for translating these ideas into positive and successful principles of government
Why should I vote?
One of the most important rights of being citizen of the United States of America is your rights to vote. Voting for a candidate of your choice gives them the opportunity to make a difference in our government.

History can be changed with your vote! One single vote can change the outcome of an election.
Every Vote Counts!

Where do I register?
Registering to vote is easy. Visit the Orleans County Election Office located at:
14012 State Route 31, Albion, NY 14411
What if I am going to be out of town?
You can apply for an absentee ballot, complete the ballot and submit before you leave the area.
Have a comment or interested in getting involved?
Drop us a line anytime, we will answer your question or concern!