Your Endorsed Republican Candidates in the Primary Race
Primary Vote June 25th 2019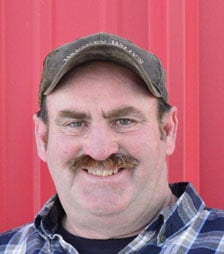 Dale Root
Town of Shelby - Highway Superintendent
As your next Superintendent of Highways In the Town of Shelby, I will seek these goals to accomplish:
· To repair a fractured relationship between the highway superintendent and the town board. When elected I will work together with the Town Board to analyze issues and create a plausible plan
· The town of Shelby should incorporate the use of our local Iroquois Job Corp., and the Sheriff's Prison worker program. Both of these are free programs that come with supervision, which will free up town personnel to do much needed service on the water districts, road and machinery maintenance, ect. These individuals would be able to mow and maintain the cemeteries along with road side clean up.
· Water meter reading issue. We as taxpayers are paying the town twice to read the meters. Each water district has a $6.75 per meter fee allocated for meter reading that is paid to the appointed water supervisor (highway superintendent), but the metersare read by a town employee at the hourly wage of $25.78. At times, two employees are on the job at the superintendents orders. This costs the tax payer the meter fee of $6.75 (that goes to the water supervisor) PLUS the employees' hourly wage. I would work with the town employees to find and fairer solution.
· The town has purchased a $30,000 GPS system to map all the water districts, main valves and hydrants so in case the need arises, fire personnel, town employees, or contractors have precise coordinates. Currently, this system is not being used.
· Another savings to the town is the pension program. I will opt out of the program saving the town $4,000 in annual contributions.
Dale
Sara Fisher
Town of Ridgeway - Town Councilwoman
Mary Woodruff
Town of Ridgeway Council Person
There will be a Primary Voting Day on June 25, 2019. I am asking for your vote on this day so I may continue to represent the people in the Town of Ridgeway. Voting will occur from 12:00PM to 9:00PM.
Having been an active member of the Town of Ridgeway Board for the past seven years has been an honor and a privilege I would never abuse. Transparency is the only pathway I walk while representing the people of Ridgeway. I consider myself a representative rather than a politician. Everything I do, I do with all the people of Ridgeway in mind at all times.
Besides two monthly meetings that I attend, I also serve on many committees dealing with shared services; while others relate to the entire county as I represent the Town of Ridgeway. I am chairman of several committees assigned by our supervisor which has me present in our main office for many meetings.
For seven years my record has been positive and reasonable. I research many topics to be sure that I am voting correctly for the best of the people in our town. I am very pleased with the number of water districts added during my tenure on the Board. One of the largest challenges has been the "Dissolution of our Village of Medina". Each time I served on any Shared Services Committee, I listened intently to what was being said and done. Speaking out or questioning methods of servicing was an active part I played during the "Dissolution Campaign". As a councilman, I would never tell people how to vote; my goal remained that I wanted to educate all of us as to what we would gain and what we would lose if the village dissolved. I still remain, not as an advocate of change, but rather as an educator of what change will or will not produce for the good of the people.
During these seven years I have been involved in so many positive changes and I look forward to being a vital part of an excellent team. With your vote of confidence, I plan on continuing to be your voice and representative within our town, village, and county.
Tracy Chalker
Town of Clarendon Highway Superintendent
I bring with me over 25 years experience in road construction and maintenance,
waterline installation and repair as well as many other aspects of construction, while
working and holding positions as Laborer, Labor Foreman, Superintendent and Assistant Field Manager/ Coordinator.
My Goal is to bring my education, experience and knowledge to the town of
Clarendon and combine it with the experience and knowledge of our existing employees and build a team that can efficiently and properly maintain our roads, bridges, waterlines and drainage while maintaining a budget.
I would also like to establish better communication between the Superintendent and the taxpayers and the people of Clarendon so any issues can be addressed in a timely manor.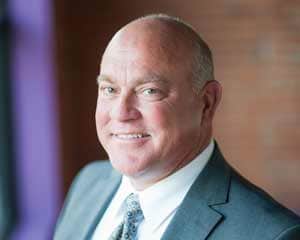 Robert Miller
Robert Miller - Supervisor
Robert (Bob) Miller
Kendall High School graduate
Murray resident since 2005, married to Beth (Schulte) Miller, grandchildren attend Holley Schools
New York State Police Investigator (Ret.) 31 Years
Forensic Consultant for Avalon Legal Services
Previous Murray Town Councilperson
Current Murray Town Supervisor
Goals for the Town of Murray
Making the process of local government more transparent and open
Actively involved and interested in all aspects of Town Operations
Striving to achieve an even more public service oriented atmosphere in Town Government
Actively reaching out to Constituents, and working to make their contacts with Local Government more rewarding and less frustrating
In my tenure, I have re-established a quarterly newsletter to inform people of what is happening at their Town Offices.
I enjoy being involved with every aspect of what makes the Town of Murray function. To understand the work duties performed by our employees, I have gone for ride-alongs on early morning snowplow runs. I have witnessed firsthand the often tough and rugged conditions that our dedicated Highway/Water staff has had to work in to repair waterlines, in rain, snow, and cold. This gives me an appreciation for their hard work as they maintain our public water system.
I enjoy working with our office staff in the Town Clerks Office, Assessor's Office, and the Courts. They are very knowledgeable, and we share many of the same values.
I brought with me, from my previous employment with the State Police, a strong sense of fairness, and a commitment to public service with an eye toward customer satisfaction.
An open mind and frank conversations are what I value with those who come by to visit me in the office. My door is always open, my phone number is on the website, and I look forward to hearing from the people in the Town of Murray!